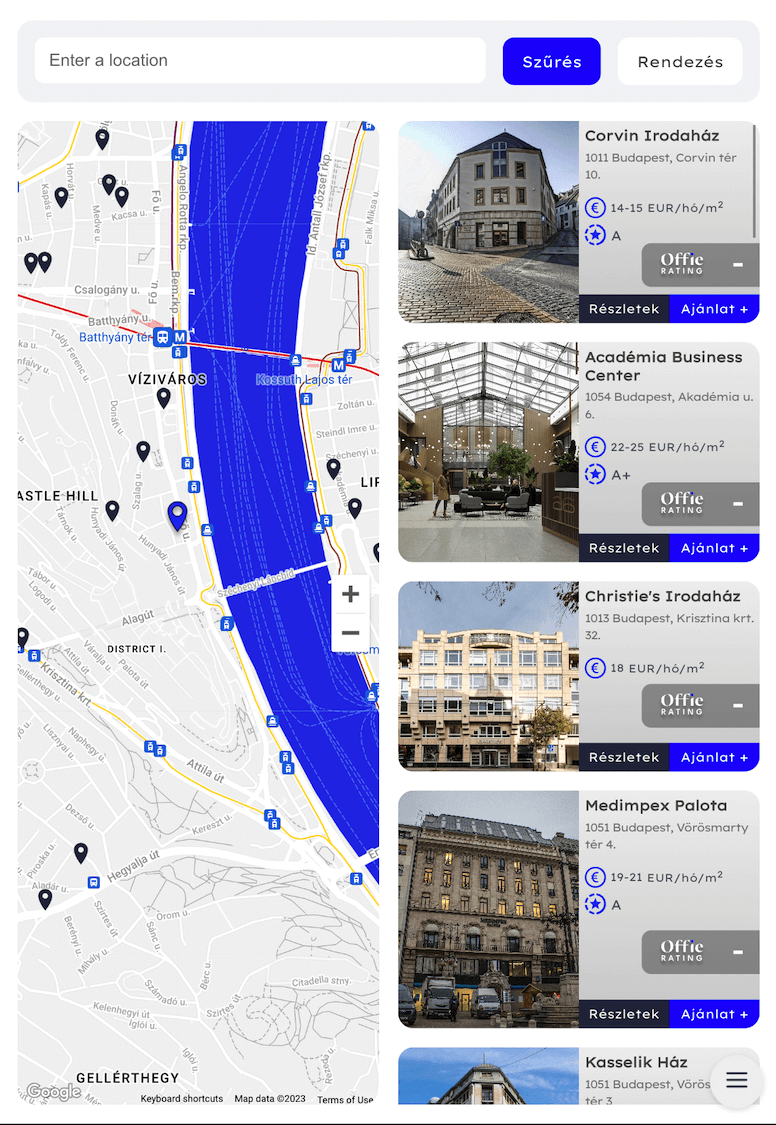 Challenge: Creating a Seamless Workspace Management Solution
The challenge was to develop a web application that seamlessly integrated diverse functionalities while ensuring a user-friendly interface. Our goal was to create an intuitive design that would provide an exceptional user experience across all aspects of Offie, including the blogging platform, office search engine, and request for quotation system.
Approach: Comprehensive Development and Intuitive Design
To address the challenge, our agency adopted a comprehensive approach. We focused not only on developing robust backend functionalities but also on designing an intuitive user interface that would enhance usability and engagement. Our team collaborated closely with stakeholders to understand their requirements, translating them into a visually appealing and user-friendly design.
Solution: Offie - A Seamless Workspace Management Experience
Offie emerged as a powerful web application that offers a seamless workspace management experience. Let's explore its key features:
Blogging Platform: Offie's integrated blogging platform allows businesses to create and share engaging content. Our agency designed a visually appealing and responsive interface that facilitates effortless content creation, publication, and interaction with readers. The design elements were carefully crafted to align with the brand's identity and provide a delightful reading experience.
Office Search Engine: Offie's intelligent office search engine offers advanced filtering options for users to find their ideal workspace. Our agency designed an intuitive search interface that allows users to easily apply filters based on their preferences, helping them discover the perfect office space quickly and efficiently. Visual cues and interactive elements were strategically placed to guide users through the search process.
Request for Quotation System: Offie's request for quotation system simplifies the workspace booking process. Our agency designed a streamlined interface that enables users to effortlessly submit their requirements and receive customized quotations from workspace providers. The interface facilitates smooth communication, ensuring clarity and transparency throughout the quotation flow.
Map Visualization: Offie incorporates a map feature to visualize office locations. Our agency designed an interactive map interface that allows users to explore different areas, view office details, and make informed decisions. The map interface provides a seamless integration with the search functionality, enabling users to visualize office locations alongside their search results.
Results and Impact:
The comprehensive development and intuitive design of Offie have transformed workspace management for businesses. The visually appealing and user-friendly interface enhances user engagement and satisfaction. The integrated blogging platform enables businesses to establish thought leadership and connect with their audience effectively. The intuitive office search engine and request for quotation system simplify the workspace selection and booking process, saving time and effort for users.
UP